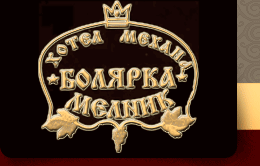 One of the most ancient villages in Bulgaria: Amazing stone pyramids, unique landscape, fantastic night colours, secret Moon nights, rustling legends about love dramas and bloody battles, wild spring dawn, almod-trees and lilacs in blossom, thick and sweet wine, magnificent architecture and ruins from numerous remarkable monuments dated from the Middle Ages and the National Revival, rich centuries-long history
MELNIK
One of the most ancient villages in Bulgaria: Amazing stone pyramids, unique landscape, fantastic night colours, secret Moon nights, rustling legends about love dramas and bloody battles, wild spring dawn, almod-trees and lilacs in blossom, thick and sweet wine, magnificent architecture and ruins from numerous remarkable monuments dated from the Middle Ages and the National Revival, rich centuries-long history. This is what antique handsome Melnik attracts its thousands tourists.

A village of an ancient Thrace tribe, later settled by the Slavs, the town of despot Alexey Slav - now is our town.

The sights of the town:
» Monastery
» Slav's stronghold
» Feudatory castle of despot Slav
» Monastery "St. Haralampi"
» The Bolyar House
» Church "St. Nikola Chudotvorec"
» The Kordopoulov House
» Town's Historical Museum
» Medieval stronghold
» Monastery"St. Bogorodica Speliotisa"
» Metropolitan's church"St.. Nikola"