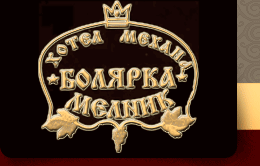 One of the most ancient villages in Bulgaria: Amazing stone pyramids, unique landscape, fantastic night colours, secret Moon nights, rustling legends about love dramas and bloody battles, wild spring dawn, almod-trees and lilacs in blossom, thick and sweet wine, magnificent architecture and ruins from numerous remarkable monuments dated from the Middle Ages and the National Revival, rich centuries-long history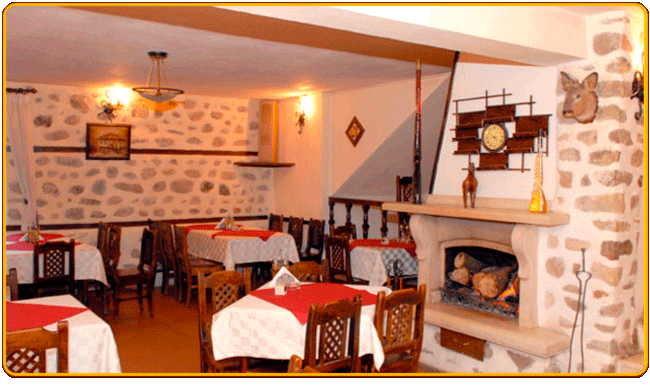 Hotel "Bolyarka"
can offer 58 beds, which are distributed in: 2 luxury apartments, 2 small apartments and 17 double rooms. All the rooms and apartments are furnished with mini-bars, cable TV, telephones their own service rooms and air conditioner. All the luxury apartments have a fireplace as well.

For your best time at our hotel we offer you lobby bar, sauna from Finland, solarium, fitness, conference room with 10 - 12 places, and a great wine cellar for tasting domestic wines.
The specialty of the house
Boliar's Skewer
Master's dish
Boliarka Specialty
Kachamak with cheese
Melnik's traditional cheese pastry